Carmel Fenech



Malta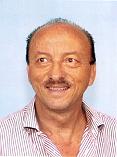 THE SECRET OF LOVE - GIVE UNTIL IT HURTS
"There's no peace in the world without love
and no love in the world without peace...
they go hand in hand..."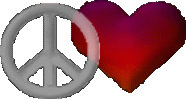 Inspired by Mother Theresa's words, Carmel is asking "just a bit of our time" to make us reflect on some of the weak sides of human nature, and to remind us of sentiments and actions that are the key to peace and survival...

It is all too human and convenient to associate the sentiments of love and forgiving with "special" personal or social occasions, or religious events such as Easter and Ramadan.

"Every day is special", and we should adopt the global truth in the words Mother Theresa voiced when she was asked whether we are giving enough:
Give until it hurts

after CARMEL FENECH
Carmel Fenech is a professional accountant & auditor (FCCA). He is married, father of 4 children, and is very proud of his 5 grandchildren.

He has been writing songs for the best part of his adult life. Composing is his hobby. As he has found out, it is very difficult from Malta to get anywhere in the field of POP music.

Nevertheless, he participated successfully on the national stage of the Song for Europe Contest (1995), which chooses the song to represent Malta in the Eurovision Song Contest.

Among 16 songs selected in the preliminary heats from a total number of about 240 nationwide, 2 of his songs reached the 8th and 11th position, respectively.

The local singer June May sang the song entered in the song for peace contest.