Jules Riding

N Zealand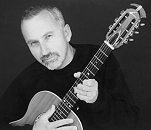 PEACE BETWEEN YOU AND ME
"I wrote
'Peace Between You And Me'
in the hope
that people would realise
it takes two to make war.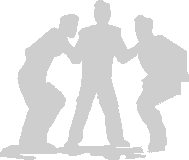 Even families are at war,
so what hope
for international peace?

It begins with the individual
on an individual level,
before we'll see
peace in the nations.."
Jules Riding

email

 ELKANAH
website
Jules Riding has been a professional Christian musician since 1988 and has travelled throughout New Zealand as well as Australia, Singapore, Malaysia, USA, Canada, United Kingdom, South Africa, Mexico and Indonesia.

He has a wife and four children and lives at Snells Beach, a small town about one hour North of New Zealand's largest city, Auckland.

The former Primary School teacher, folk guitar teacher, and photographer began his involvement with Christian music in 1976 with the St. Pauls Singers in Auckland. His  songs have been used in the "Songs of the Nations" and other song books. Recordings were made by "Scripture in Song" and "Maranatha Music" amongst others.

He won a secular songwriting competition in 1983, which resulted in the Top 40 single "Round The Bays" released by CBS. At the New Zealand Music Awards, his albums On This Night and Heartstrings became Gospel Albums of the Year. Jules has produced a total of eight albums and performs about 100 concerts per year.
after ELKANAH website