Peter Wu

Hongkong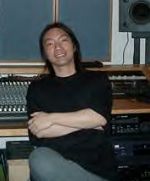 WHERE IS YOUR LOVE ?
"There are people in the world
who have been forgotten by us...
None of them seem to be our concern."
Peter Wu Tung Ming
With these lines, sung by the artist Allan Moo in Mandarin Chinese, Peter Wu's song starts pointing to the fate of those who have been deserted by their dreams and laughter. They are suffering from hunger, while we have lost our compassion for them.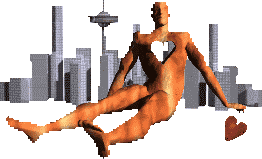 In a world where "peace gives in to war" and where nature can no longer resist mankind's destructive forces children still cherish dreams.

Rather than wait for a miracle we should recover our love "deep inside" in order to make "hope dance in the air" on behalf of our children's future in a peaceful world.

interpretation by JM Schroeder

Half a century has elapsed since the Second World War; and human existence is not yet free from the menace of pain, hatred and war. Hong Kong is a highly commercial place; its music industry is no exception. The majority of the participants in this industry including song & lyric writers are market-oriented. Liberating himself from this trend, drawing upon religious inspiration by Christianity and his musical talents, Peter has composed a "Song For Peace In The World" in order to appeal to the world's awareness towards the urgency of peace in the new millennium.

Cyndi Chan - Rockmusic

email
Peter Wu has inherited his love for music from his family. His father was a leader of a music band. His two elder sisters are experienced teachers and instructors in music & in piano-playing in particular. Growing up in a musical environment, Peter discovered his talents in writing musical scores and became a member of CASH, Hongkong's performing rights society.

In 1986, Peter Wu, who first worked as a piano teacher, took the chance to join the record production industry. From 1986 to 1998, he was associated with Capital Artists, World Records, Cinepoly Records, Music Impact & Rock Records, taking part in all kinds of music production with a lot of singers and artists including Roman Tam, Elisa Chan, Jackie Chan (Rush Hour Movie - Kung Fu action movie star), Faye Wong, Eason Chan, Jenny Yan, Leo Koo, Alex To, Karen Mok, Sam Hui, Ricky Hui, Rain Lau, Man Fong, Jessica Chow, Allan Moo, Aaron Kwok, Wong Yik,.etc. During this time he displayed an immense capacity as a producer, composer, writer and arranger and was stationed in Taiwan, Hong Kong and China.

After 10 years of intensive work in commercial records production, Peter became aware that he had deviated from his original orientation, that of creation. So instead of satisfying himself as a secure player in the commercial record production game for the rest of his life, he determined to re-create for himself after the expiry of his contract with Rock Records in 1998. He then wrote, arranged and produced the original soundtrack of the gospel movie "Sky Knows".

Peter has performed at, and has been interviewed by, one of our famous broadcasting companies called "Cable TV", and the news of his musical success has spread through all our media in Chinese, English & Japanese. As the only Asian Winner of this competition, Peter Wu Tung Ming has made Asians feel proud the world over. With this win, his influence will certainly go beyond that on bona fide musical artists and discerning consumers of the Asian market... As a representative of the musical industry of the East, he has raised the profile of Hong Kong on the world.
Cyndi Chan - Rockmusic